Preventive, Restorative & Cosmetic Dentistry
At Day & Night Family Dental, we strive to ensure the total dental health of our patients.
We provide a wide variety of services for patients in Fayetteville, North Carolina and surrounding communities.
To learn more, or to set up an appointment, call 910-354-2680.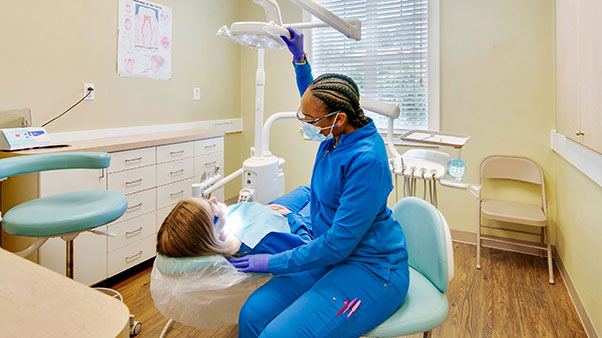 Preventive Dental Care
Restorative and Cosmetic Dentistry
Dental Emergencies
In addition to the services listed above, we provide Medicaid dental services for adults and children.
If you need to see a dentist, contact Day & Night Family Dental at 910-354-2680.
Pediatric Dentistry
Taking care of your child's smile today can help to ensure a healthy adult smile tomorrow.  Do not let your child's anxiety, fear or prior negative experience at the dentist prevent them from accessing the preventative and therapeutic dental care they need.
Day & Night Family Dental's pediatric dental services include primary and comprehensive dental care, preventative care and therapeutic oral healthcare.  And for kids who need just a little extra reassurance, we have a pediatric sedation option that will help our smaller patients and their parents feel more comfortable during their visit.
Day & Night Family Dental is focused on serving the whole family – from grandparents to kids, moms and dads too.
Day & Night Family Dental also offers convenient block appointments – so multiple members of your family may be seen during the same visit.  Make an appointment or your family block appointment today by calling 910-354-2680.