Emergency Dentist & Emergency Dental Care
If you've experienced a dental emergency, call our office at 910-354-2680. Describe the nature of your dental emergency and when you expect to arrive at Day & Night Family Dental.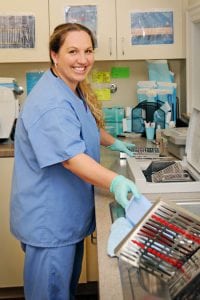 An appointment is not required for dental emergencies; walk-ins are welcome. However, calling ahead may reduce your wait time.
The dentists at Day & Night Family Dental will see any patient with a dental emergency the same day.
Dental Emergencies – What to Do
Broken Teeth
In the case of a broken tooth, bring the pieces with you if you have them.
Knocked Out Teeth
If a tooth is completely knocked out, avoid handling the root of the tooth. Place the tooth in milk and come in immediately. Note the time of the accident.
If you need to see a dentist immediately, call 910-354-2680.